Clomid
Why and What Does it Do to You?

By Paul J.O'Brien B.A., N.C.E.H.S., Dip. Acu., Adv. Dip. OBB, Cert Clin. Med, Cert.CHM, M.AFPA, M.ETCMA, M.C.Th.A.
Clomid is used often before IVF treatments or during the second phase of IVF treatment to stimulate the follicles and boost ovulation. It is also sometimes prescribed to men to boost sperm parameters. 
It is also used in a specific test to determine how many eggs you have left. This is called a Clomiphene Citrate Challenge Test, (CCCT), more easily phrased as the the Clomid test. 
CCCT involves taking 100mg of Clomid (Clomiphene Citrate) every day on days 5-9 of the menstrual cycle. FSH is measured on day 3, and after on day 10. If the FSH is elevated (10-22 IU/L or 10-22 mIU/mL) on day 10, this would suggest Diminished Ovarian Reserve (DOR). But….this test just isn't as accurate as AMH or AFC testing (1). In fact in the UK, they don't even bother with this test as there's very little evidence to support it (2) and I don't recommend it. 
Ultimately, It is a fertility medication prescribed to stimulate egg production. And while it does that, it also has serious side effects. 

Clomid Side Effects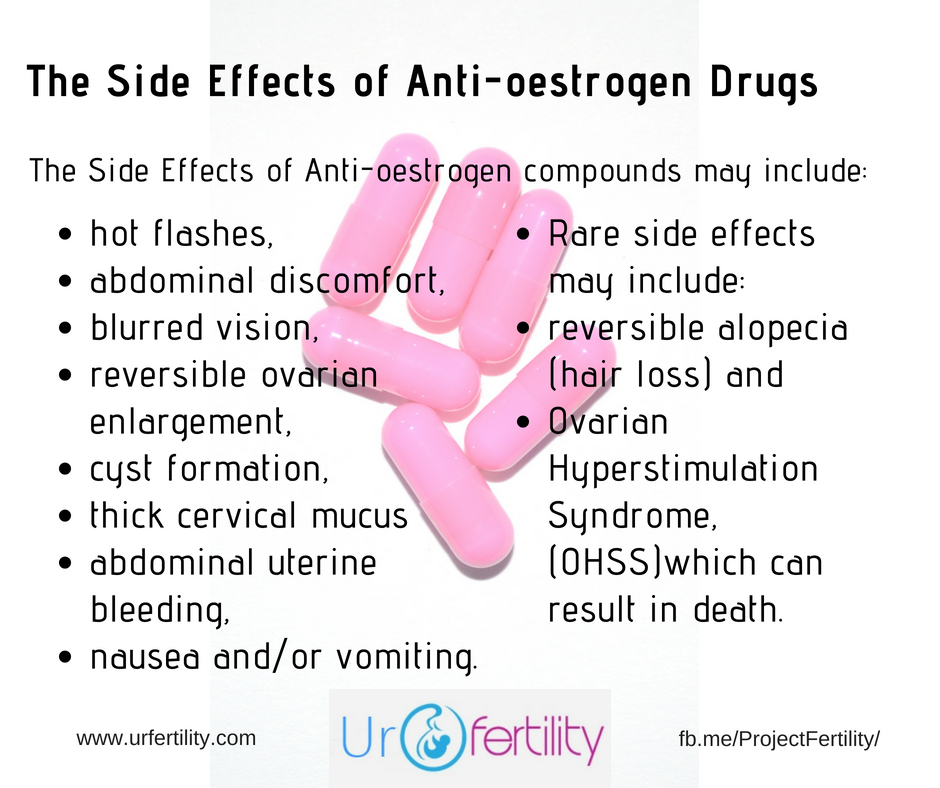 Clomid is an anti-oestrogen compounds containing Clomiphene Citrate (Clomifene (generic), Serophene are other names used), which can lead to superovulation, which increases the chance of multiples: twins, triplets, or more (see my article on the dangers of multiple gestation for more on this). The common side effects of Clomid may include:
hot flashes,
abdominal discomfort,
blurred vision,
reversible ovarian enlargement,
cyst formation,
thick cervical mucus that sperm cannot travel through,
abdominal uterine bleeding,
nausea and/or vomiting.
Rare side effects may include: reversible alopecia (hair loss) and ovarian hyperstimulation syndrome, which can result in death.
In addition, an early 1990s study suggested that 12 or more cycles of clomiphene increased the risk of ovarian tumors; however, more recent studies have found no link between clomiphene and ovarian cancer and recommended further study. 
Before you start taking Clomid, I would urge you to get more information of Fertility Treatments and learn what you can do to naturally improve your fertility. Contact me to set up a consult. 
What's Your Next Best Step?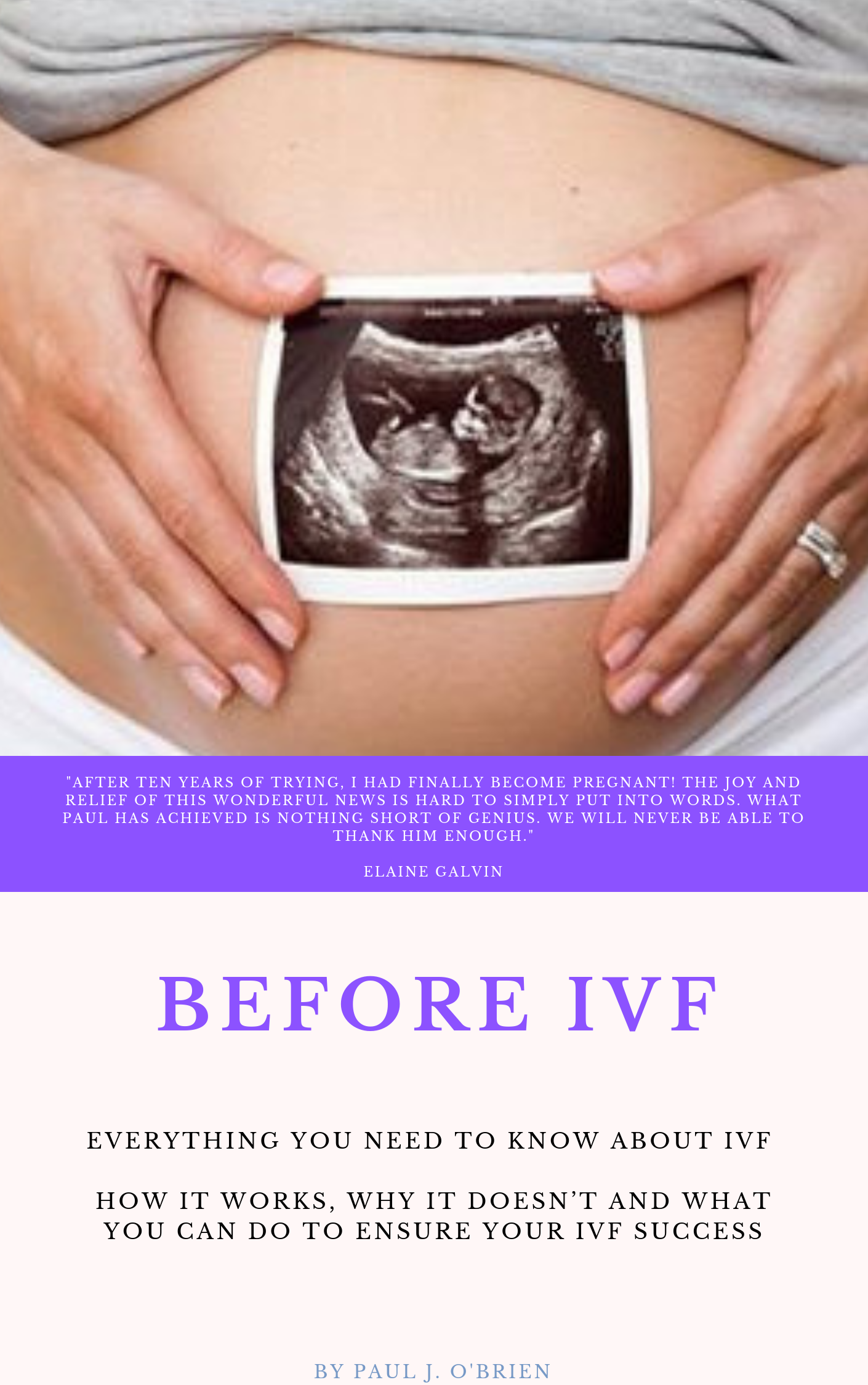 If you're trying for a family or planning on going through IVF, ICSI IUI, or have been through failed rounds, from poor egg growth, fertilization failure, sperm quality issues, miscarriage etc, and want to give this round the best possible shot of success and dramatically improve your fertility and reproductive health, to have a happy healthy baby, then …
Download my Free "9 Reasons You Can't Get Pregnant" Guide to learn more about what complications may be present and what you can do to fix them!
Subscribe to my newsletter to keep up to date with the new articles, how to guides, fertility recipes and more.
Get Your Copy of "Before IVF: How it works, why it doesn't and what you can do to Ensure Your IVF Success!". Over 430 pages, this guide provides answers to every question you could ask about fertility and how to maximise your reproductive health. It will help you beat the numbers in IVF and better still may help you conceive without ever having to go through IVF!
Contact me with your particular questions and concerns and I'll do my best to help. :-)
---
---
Footnotes
(1) Practice Committee of the American Society for Reproductive medicine. Testing and interpreting measures of ovarian reserve: a committee opinion. Fertil Steril 2012;98:1407-15.
(2) National Collaborating Centre for Women's and Children's Health, Commissioned by the National Institute for Health and Clinical Excellence 2013. Guideline summary. In Fertility: assessment and treatment for people with fertility problems. NICE Clinical Guideline, 2nd ed. London: The Royal College of Obstetricians and Gynaecologists. P. 1-46 [chapter 1].